Katarzyna Skura, MD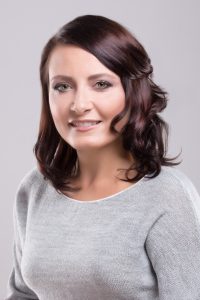 Areas of Expertise: Internal Medicine; Primary Care (adults). Patients in my practice vary in age from 18 to 105 years.
Education: Internship and Residency: St. Joseph Hospital in Chicago; Medical School: Poznan University of Medical Sciences in Poland; Undergraduate: BA, Biology, University of Illinois, Chicago
Teaching: Taught at the University of Pennsylvania Medical School
Interests and practice philosophy:
I have always felt that the best healthcare extends far beyond seeing patients in the office only when they are ill. My concierge practice allows us the time needed to gain a deeper understanding of your life circumstances; listening, thinking and talking, which are all important aspects of my care for you.
I believe in education, prevention, and balanced body and mind. My role is to guide patients towards their greatest health and wellness. I like to design individual treatment plans for each patient, concentrated on prevention and each patient's unique needs.
My goal is to provide the highest quality medical care and service, emphasizing a proactive, comprehensive approach to both disease prevention and wellness. I strive to provide excellence in care that is both compassionate and truly patient-focused. From the moment you enter my office, I want you to be completely satisfied with every aspect of your care.
Outside of medicine I enjoy outdoor activities such as skiing, fishing, biking, swimming, water sports, hiking, sailing, also ballroom dancing, travel, art, design and theater.
Dr. Skura is currently accepting new patients.
www.skuramd.com